Special Events

Winter Benefit Recital
Nora Chastain, violin
Jeffrey LaDeur, piano


February 6, 2020, 7:30pm
Acclaimed Berlin-based violinist Nora Chastain, a student of Anne Crowden, and sensational pianist Jeffrey LaDeur perform a memorable evening of masterworks.

General admission tickets are $80 and include a dessert and wine reception with the artists following the concert. Proceeds will benefit music education programs and scholarships at Crowden.
Crowden members at the Patron ($500) level and higher receive complimentary tickets to the Winter Benefit, as well as to an exclusive reception prior to the concert. Become a Crowden Member here.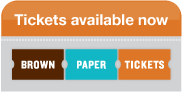 ---
Crowden Gala 2020:
Infinite Expression
March 14, 2020
Craneway Pavilion, Richmond Marina
Mark your calendars for an incredible Gala evening at the stunning Craneway Pavilion! Join the celebration as we welcome Hot Club of San Francisco, our own Crowden All-Stars, and Fischoff medalists, the Meráki Quartet. With your support, music changes everything.
Join the party at Crowden's 2020 Gala
---
Past Events from Our 2019-20 Season
---
Interdisciplinary Workshop with Kenneth Renshaw, Yang Bao, and Whitney Schmanski
Saturday, September 28
1:30pm to 4:30pm

Pianist/composer/filmmaker Yang Bao, violinist and Crowden School alum Kenneth Renshaw, and dancer Whitney Schmanski invite all Crowden students to participate in this workshop. The three have collaborated in interdisciplinary performances involving music, dance, and film at The Juilliard School, the Ruth Asawa School of the Arts, and the Island Arts Festival in Vermont.
The workshop will be a condensed version of Yang Bao's recently launched performance and production studio in Vermont that explores the essence of human interaction and creativity through original artistic creations involving music, dance, and film.
The workshop will begin with collaborative improvisatory exercises, and will culminate in the creation of a new piece led by Yang Bao to be featured on the Sundays @ Four concert the following afternoon performed by both students and visiting artists. Interested students should sign up by emailing: esor@crowden.org
---
Crowden Alumni Meet-Up: New York
Monday, October 14, 2019, 6:30–9:30pm
Tuesday, October 15, 2019, 6:30–9:30pm
Hotel Beacon, 2130 Broadway, NYC
Executive and Artistic Director Doris Fukawa is planning her annual visit to New York City, and we hope our Crowden friends on the East Coast will join us!
We'll be hosting two meet-and-greets at the Hotel Beacon on the Upper West Side. Join us for drinks and appetizers, share your stories and achievements, and introduce any new members of your family. These informal, family-friendly events will be wonderful opportunities to connect with your Crowden peers and new friends. Bring along the special people in your life, and help spread the word to any friends of Crowden.