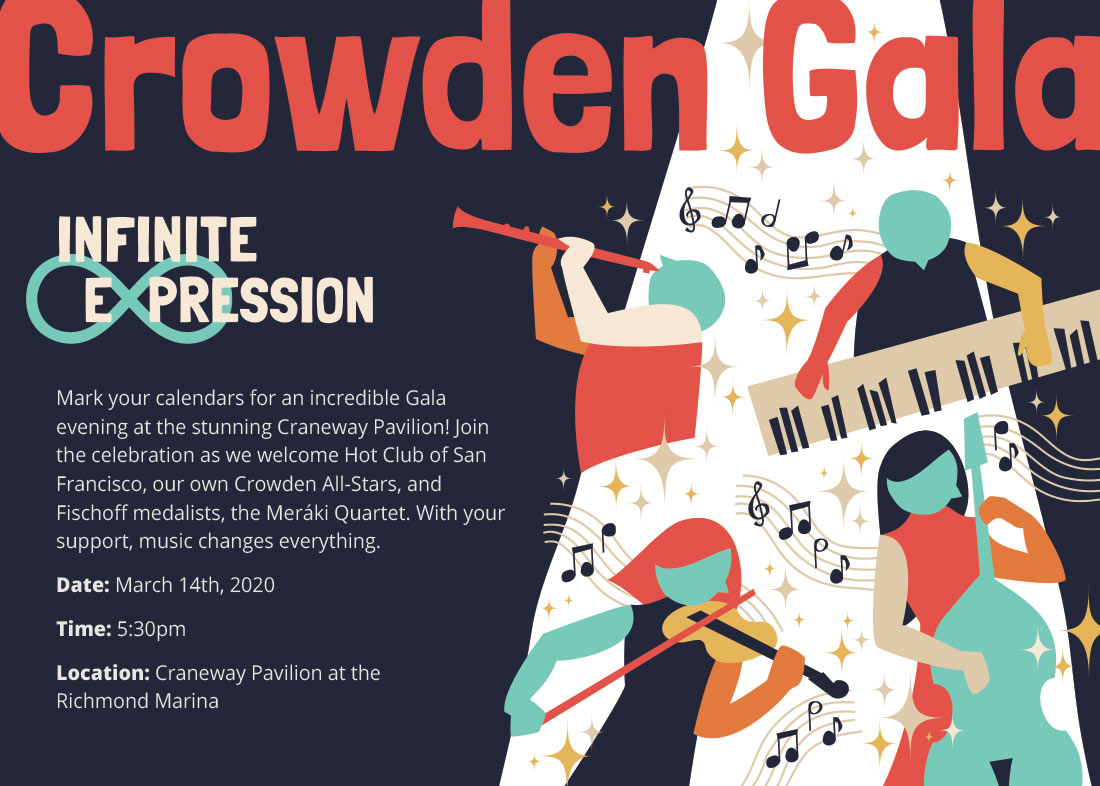 2020 Crowden Gala-POSTPONED
Acting in the best interests of our community, Crowden has made the difficult decision to postpone our March 14 Gala.
Crowden's Board of Directors' Executive Committee considered the growing number of COVID-19 cases and the CDC guidelines regarding large public events (over 100 people) and how that affects our Gala. Even though the Gala represents a significant element in our fundraising efforts, we believe that it is more important at this time to put the health and concerns of our community—you—first.
Crowden's Gala will be rescheduled for a later date. Meanwhile, we will run a special online auction from Tuesday, March 17 through Sunday, March 22.