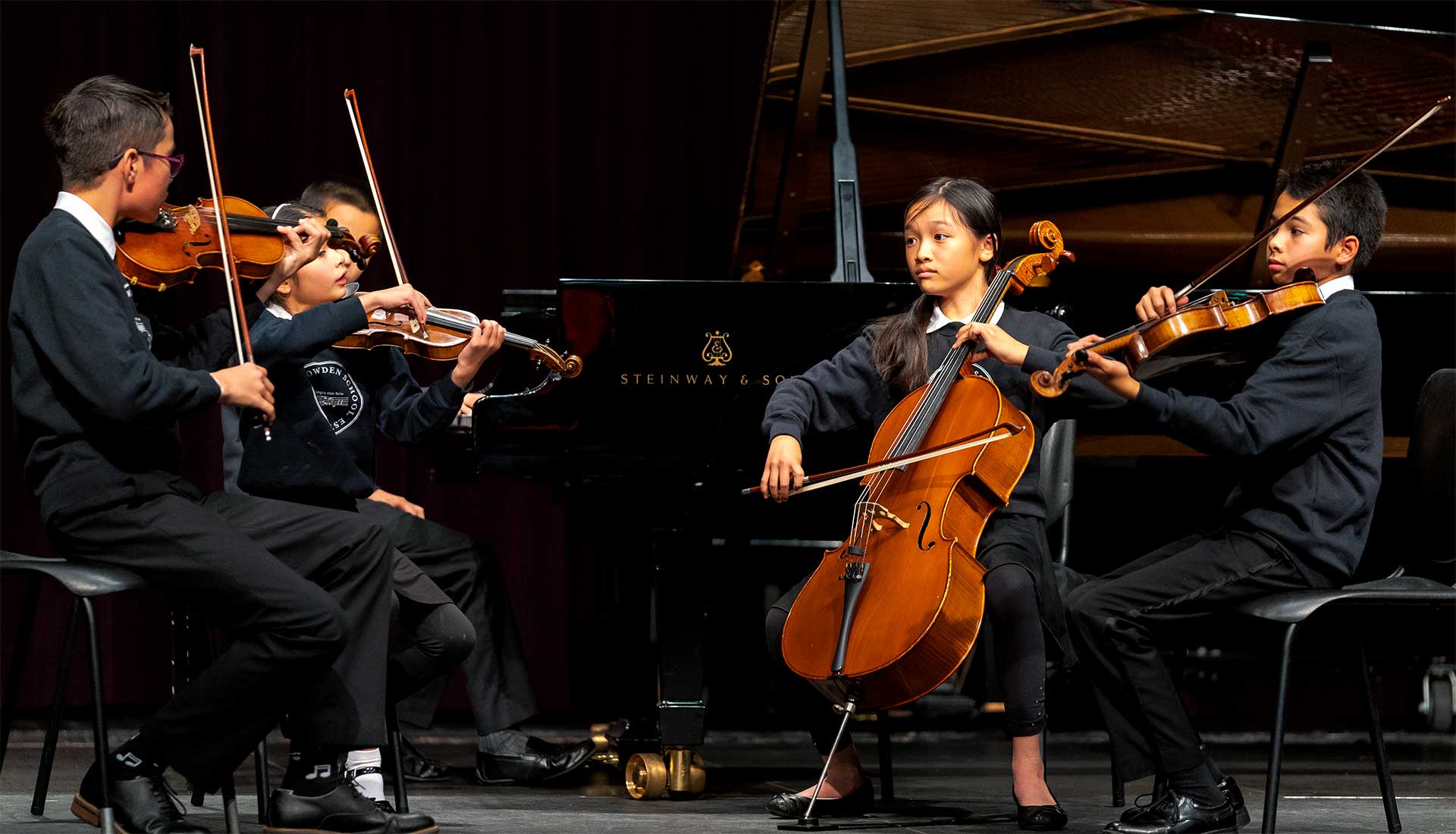 Crowden School 7th and 8th grade Tour
Every two years, Crowden School seventh and eighth graders go on a musical tour. Students treasure the Tour as a highlight of their time at Crowden. Each tour is jam-packed with public performances, musical exchanges with local young musicians, and educational explorations of the visited region's history and cultural landmarks.
This year our Crowden musicians will travel to Honolulu, Hawaii to perform in the Pacific Basin Music Festival! More itinierary details will be shared with families separately.