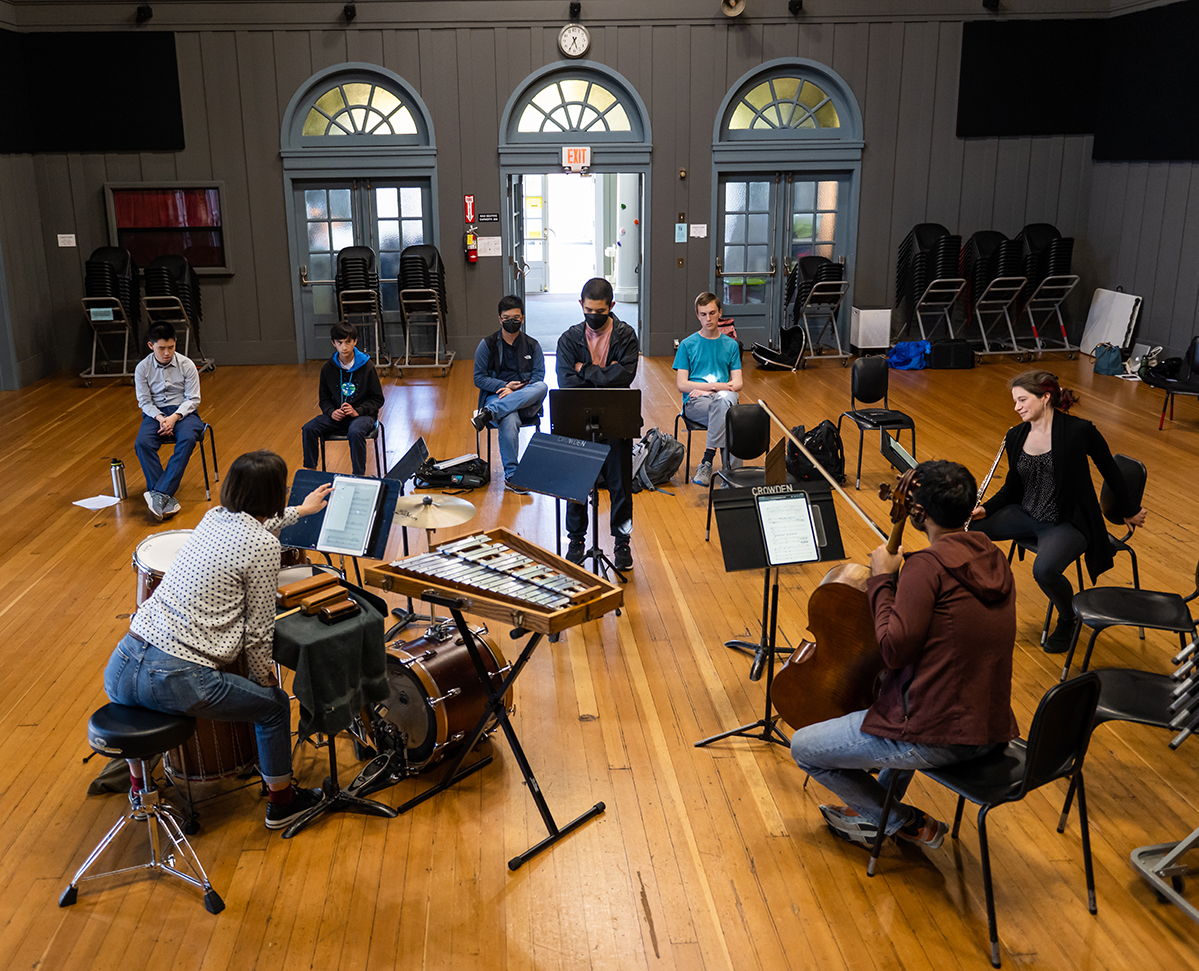 John Adams Young Composers Spring Concert
Students in our John Adams Young Composers Program (Matthew Cmiel, Program Director) showcase their works with world premieres of their compositions performed by local professional musicians. This year, The John Adams Young Musicians Program has partnered with the San Francisco Contemporary Music Players to develop and premiere their works.
This spring our young composers are writing music about art! Since the first pieces of music conceived, composers have been creating works of music designed to accompany, comment on, or subvert other works of art. These days we see this in film and video game music, and in the past we have seen it in art songs or ballets. Music can tell all sorts of stories, through sound, and this semester, the students have collaborated closely with SFCMP musicians to craft their own stories.
Featuring works by young composers:
Jesse Distiller
Felix Elliot
Christian Jones
Ethan Lang
Steven Lee
Lukas Moy
Nicole Targosz
Cisco Wallace Hurtado
Emma Wang
Featuring SFCMP and special guest musicians:
Jessie Nucho, flute
Sarah Rathke, oboe
Caleb Rose, clarinet/ bass clarinet
Seth Schumate, horn
Haejin Lee, harp
Aaron Kurz, piano
Haruka Fujii, percussion
Hrabba Altadottir, violin
Doug Machiz, cello
Richard Worn, double-bass
Stay tuned for additional program details.
Please be aware that health and safety guidelines for attendees may change. We will continue to share updates to our protocol as needed.