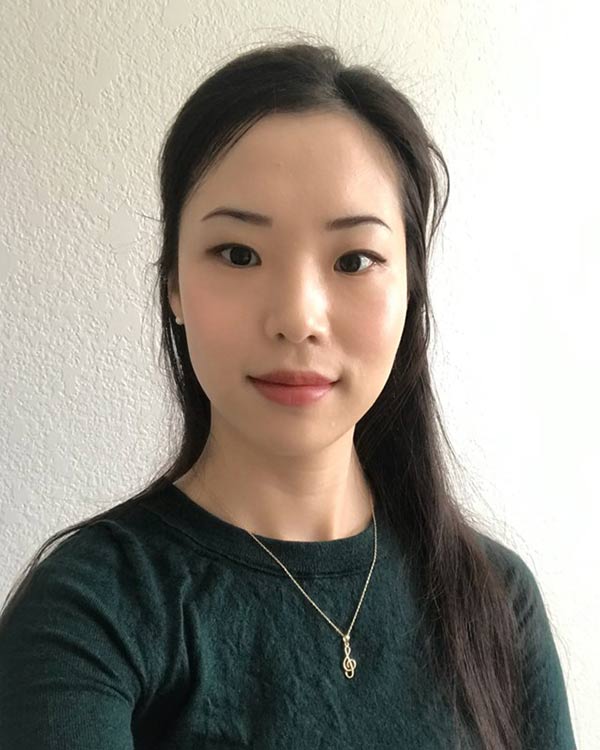 Kay Yoon is a pianist, a teacher, and an artist. She strives to refine her artistry in all.
Kay holds a B.A. degree from the department of Music at the University of California, Berkeley. In addition to private piano study, she participated in the University Baroque Ensemble as a keyboardist and studied the harpsichord.
Her dedication to music and inclination to work with others has led her to piano pedagogy. This discovery has shown her a way to share the joy of music making with new rising pianists.
Overall, Kay is interested in the personal growth of her students and hope the music/piano be a passageway to their enlightenment. Students thrive in the lessons designed to be individual-focused, multi-sensory, and a fulfilling experience. Her focus is expressive playing with a healthy and tension-free technique through body awareness.
She keeps her horizon up to date as a member of M.T.N.A. and M.T.A.C. and by attending various forums and conventions in regard to her profession. Kay's interest in the study of music extends beyond her focused area of study, classical piano music, while early music and instruments intrigue her.
Besides music, she enjoy working with colors and other mediums, baking, and occasional photography.
B.A., University of California, Berkeley