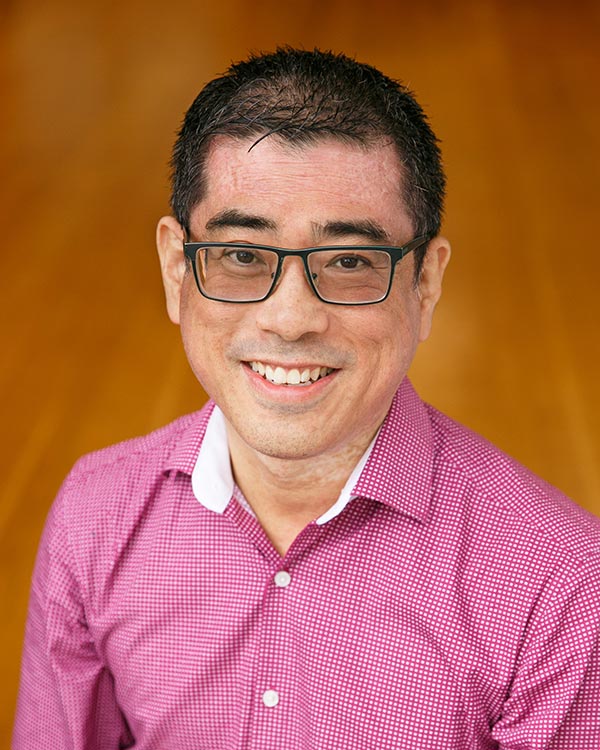 Rick Shinozaki is Principal Second Violin of Symphony Silicon Valley. Until recently a member of the acclaimed Del Sol String Quartet, Rick has recorded twelve commercially released albums and toured nationally and internationally. Rick has participated with Del Sol in commissioning and premiering numerous important works for string quartet, from Terry Riley, Mason Bates, Gabriela Lena Frank, Chinary Ung, Tania León, Peter Sculthorpe, Per Nørgård and many others.
Rick has performed regularly as Concertmaster for the Nova Vista Symphony, for the Vallejo Symphony, and for the Hot Springs Festival Orchestra (recording for Naxos). His solo appearances include world premiere concertos by Durwynne Hsieh and Viennese composer Zdzislaw Wysocki.
Rick has a passion for creating performance editions of music scores – collaborating closely with composers William Jay Sydeman, Durwynne Hsieh and Mark Fish, commissioning, performing and editing their work.
Rick is a protégé of Serban Rusu of Tiburon; he also studied extensively with legendary pedagogue Josef Gingold and Yuval Yaron at Indiana University, from which he holds a Master of Music degree. Equally fluent in piano and viola, Rick teaches a thriving student studio on all three instruments based in Albany, CA.
M.Mus., Indiana University