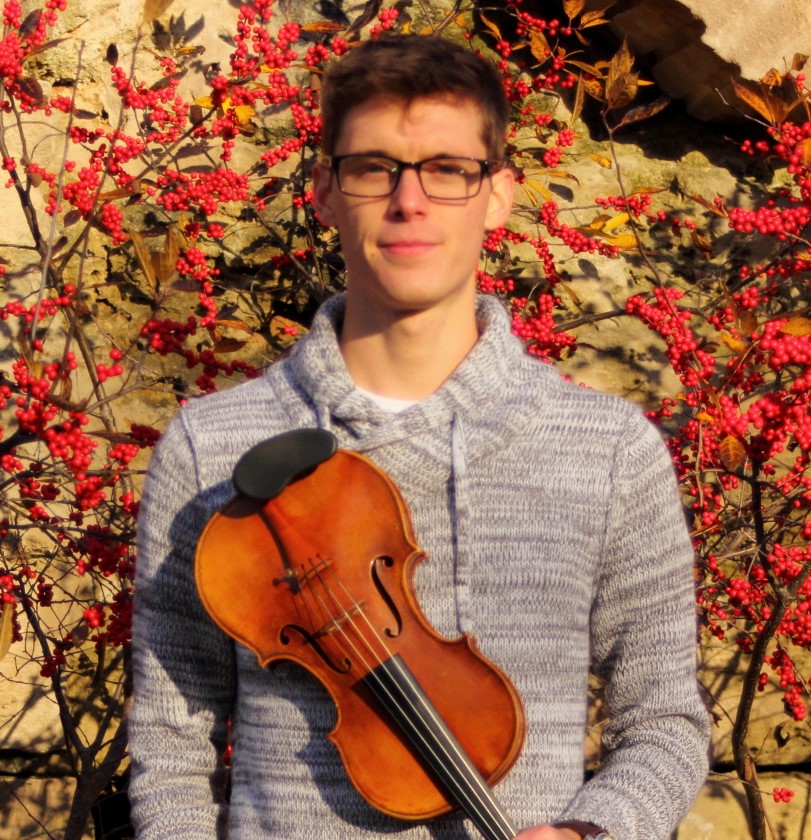 Violin, Youth Chamber Music
An avid orchestral and chamber musician, violinist Trevor Thompson strives to bring a wide variety of music to audiences across the country. Trevor performs an extensive range of repertoire in concert halls throughout the country, performing with the Sacramento Philharmonic & Opera, Pacific Chamber Orchestra, Heartland Festival Orchestra, Sinfonia da Camera, Millikin-Decatur Symphony Orchestra, Baroque Artists of Champaign-Urbana, and the Ohio Valley Symphony. As a pioneer of new music, he has premiered several new compositions as a member of the Illinois Modern Ensemble and played on the world premiere recording of Gordon Getty's new opera Goodbye, Mr. Chips. A passionate chamber musician, Trevor has studied at the Montecito International Chamber Music Festival, the Bowdoin International Chamber Music Festival, as a Fellow at the Madeline Island Chamber Music Festival, and has performed in concert alongside artists such as violinist Ariana Kim, Berlin Philharmonic violist Matthew Hunter, and cellist Andres Diaz. Throughout his studies, he has had the opportunity to perform in masterclasses with Timothy Lees, Robert Chen, Laurie Smukler, Yuan-Qing Yu, Soovin Kim, Mariciuo Fuks, and Robert DeMaine.
As an educator, Trevor has a passion and experience working with a wide array of students and levels, taking inspiration from the pedagogies of Suzuki and Paul Rolland. Trevor is the Senior Coordinator and Lead Strings Instructor at California Symphony's Sound Minds music program—an El-Sistema inspired program serving elementary students in San Pablo, CA. Trevor has coached and given masterclasses as a Chamber Fellow at the Palo Alto Chamber Music Summer Camp, and served as the Assistant Coordinator and Violin Instructor with the Illinois String Academy, where he taught violinists of all levels and coached chamber music at the Pre-College Chamber Music program. In addition, Trevor has served as a Violin Instructor with the Athens Community Music School in Athens, Ohio, as a Guest Instructor with Danville area middle and high school orchestras, and as a Teaching Assistant at the University of Illinois.
Trevor received his Bachelors degree from Vanderbilt University, and his Masters degree and Artist Diploma from the University of Illinois. His primary teachers have included Stephen Miahky, Stefan Milenkovich, Meg Frievogel, and members of the Jupiter String Quartet.
B.A., Vanderbilt University: M.A. and Artist Diploma, University of Illinois