Crowden's 2018 Gala
Music Blossoms
Since 1983, Crowden has provided an inspiring home for blossoming musicians at every stage of their lives.
Join us as we celebrate 35 years of planting the seeds for a musical life, and cultivating our vibrant artistic community for thousands of children, youth, and adults to share.
Preview our exciting live auction items here!
SATURDAY, MARCH 10, 2018
5:30pm Wine & Appetizers, Silent Auction
7:00pm Entertainment, Dinner, Live Auction
CRANEWAY PAVILION
1414 Harbour Way South, Richmond Marina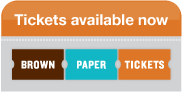 Gala Honorary Co-Chairs

Ann and Gordon Getty

Deborah O'Grady and John Adams
Gala Sponsors
Shelby and Frederick Gans
Carol Davis and Joel Marcus
Gala Chairs
Honorary Committee Members
Alexander String Quartet, Noah Bendix Balgley, Sarah Cahill, Joana Carneiro, Paul Dresher & Philippa Kelly, Bonnie Hampton, Sharon Isbin, Gary Karr & Harmon Lewis, Kronos Quartet, Susie Medak & Greg Murphy, Myriam & Richard Misrach, Michael Morgan, Jonathan Moscone, Susan Muscarella & Robert Cole, Laurence Rosenthal, Nadja Salerno-Sonnenberg, Tony Taccone, Michael Tilson Thomas, Matías Tarnopolosky