Sundays @ Four
Crowden presents chamber music to the public with Sundays @ Four, our series of low-cost, informal concerts featuring distinguished chamber musicians.
Artists speak about each work and share their personal observations and inspirations in these intimate concerts, then mingle with the audience in receptions after the performance.
Tickets: $25 general admission, $20 seniors/students 18+, and free for children under 18.
---
St. Lawrence String Quartet
March 26, 2017
4pm


Geoff Nuttall, violin

Owen Dalby

, violin *
Lesley Robertson, viola
Christopher Costanza, cello

* Owen Dalby is a Crowden School alumnus!

"A sound that has just about everything one wants from a quartet, most notably precision, warmth and an electricity that conveys the excitement of playing whatever is on their stands at the moment."
— The New York Times
Program
Haydn String Quartet in D Major, Op. 20 No. 4
Adams Second Quartet
Beethoven String Quartet No. 16 in F Major, Op. 135
Join us for a free "Meet-the-Artists" reception following the concert.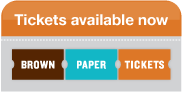 Established in 1989, the St. Lawrence String Quartet has developed an undisputed reputation as one of the world's great ensembles. Called "witty, buoyant, and wickedly attentive" (The Gazette, Montreal), with a "peerless" sense of ensemble (Financial Times, London), the quartet is celebrated for its "smoldering intensity" (Washington Post), and "flexibility, dramatic fire and… hint of rock 'n' roll energy" (LA Times). SLSQ performs around the world and has served as Ensemble-in-Residence at Stanford University since 1998.
The St. Lawrence continues to build its reputation for imaginative and spontaneous music-making through an energetic commitment to the great established quartet literature, as well as the championing of new works by such composers as John Adams, Osvaldo Golijov, Ezequiel Vinao, and Jonathan Berger. Of their collaborations with Adams, the Washington Post asserted "If good relationships are built on trust, the bond between the St. Lawrence String Quartet and composer John Adams is a marriage made in chamber music heaven."
In late summer 2015, the quartet toured Europe with the San Francisco Symphony, performing Adams's Absolute Jest under the baton of conductor Michael Tilson Thomas for audiences in the UK, Germany, Romania and Switzerland. Later in the season, SLSQ will perform at Carnegie Hall in New York; in Vancouver and Toronto; Madison, WI; Worcester, MA; Eugene, OR; and East Lansing, MI. Two spring 2016 highlights include a residency at the University of Maryland and a special Haydn event at the 92nd Street Y in New York.
In recent seasons, SLSQ has paid special attention to Franz Josef Haydn with a series of concerts in which the foursome explores and unpacks the composer's string quartets from various perspectives and then performs the works in their entirety. Geoff Nuttall, hailed as "the Jon Stewart of chamber music" (New York Times), explains, "to be really devastated by the genius of Haydn's music, the performers and audiences have to be connected…exploring the material in a really active way." The quartet will continue to offer these "Haydn Discovery" programs through the 2016-17 season and beyond.
The Quartet's residency at Stanford includes working with music students, as well as extensive collaborations with other faculty and departments, using music to explore myriad topics. Recent collaborations have involved the School of Medicine, School of Education, and the Law School. In addition to their appointment at Stanford, the SLSQ are visiting artists at the University of Toronto. The foursome's passion for opening up musical arenas to players and listeners alike is evident in their annual summer chamber music seminar at Stanford.
Lesley Robertson and Geoff Nuttall are founding members of the group, and hail from Edmonton, Alberta, and London, Ontario, respectively. Christopher Costanza is from Utica, NY, and joined the group in 2003. Owen Dalby, from the San Francisco Bay area and a Crowden School alumnus, joined in 2015. All four members of the quartet live and teach at Stanford University in California.
---
Audrey Vardanega, piano
Kenneth Renshaw, violin
October 2, 2016
4:00pm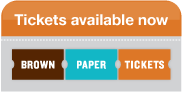 A Crowden School alumni concert!
"Like John Lennon and Paul McCartney, violinist Kenneth Renshaw and pianist Audrey Vardanega met in middle school—in their case at Berkeley's Crowden School, an incubator for all sorts of musical talent — and they've been collaborating ever since."
Program:
Mozart Sonata in E minor K. 304
Brahms Klavierstücke, Op. 118
Schubert Impromptu No. 1 in C minor, Op. 90
Schubert Impromptu No. 3 in G-flat Major, Op. 90
Brahms Sonata No. 3 in D minor, Op. 108
Join us for a free "Meet-the-Artists" reception following the concert.
Concert and reception sponsored by Cary Koh and Ting Chin.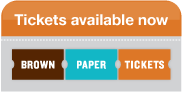 With playing hailed as "gorgeous, finely detailed...positively ravishing, a marvel of emotional maturity and assurance" (San Francisco Classical Voice) and praised for its "true chamber music-making, and a natural, honest sense of communication" (The Strad Magazine), violinist and Crowden School alumnus Kenneth Renshaw has appeared as soloist with orchestras throughout the world, including the National Orchestra of Belgium, the Orchestre de Chambre de Wallonie, the Lithuanian National Orchestra, the China Philharmonic, the China NCPA Orchestra, the Jenaer Philharmonie, the Staatskapelle Weimar, the California Symphony, the Oakland Symphony, and the Orquestra de Festival Ushuaia, among others.
He has given sold-out recitals at the Auditorium du Louvre (Paris), Brussels' Flagey Studios, the Menuhin Festival Gstaad (Switzerland), the Mecklenburg-Vorpommern Festspiele (Germany), and has repeatedly been a featured artist on the national radio stations of Germany, Belgium, Argentina, Lithuania, and the United States.
A top prizewinner in many major competitions, Kenneth won First Prize and the EMCY Prize for Best Semifinal Recital at the 2012 Yehudi Menuhin International Violin Competition, First Prize, the Mozart Concerto Prize, and the Sonata Prize at the 2010 Louis Spohr International Violin Competition, First Prize at the 2009 Los Angeles Philharmonic Bronislaw Kaper Awards, and is a Laureate of the prestigious Queen Elisabeth International Violin Competition of Belgium (2015).
He is also winner of the Brucia Foundation's Avanti Award (2012), an annual grant for selected artists of any age pursuing careers in visual or performing arts.
A passionate chamber musician, he has collaborated in performances with many esteemed artists, including pianist Leon Fleisher, violinists Shmuel Ashkenasi, Pamela Frank, Cho-Liang Lin, cellists Peter Wiley, Matt Haimovitz and Ralph Kirshbaum, violists Kim Kashkashian and Atar Arad, and flutist Sir James Galway. He was a member of the Soleil Piano Trio from 2008-2010, First Prize winners of the Mondavi Center for the Arts Chamber Music Competition. Kenneth was an Evnin Rising Star at the Caramoor Festival (Katonah, NY) and has performed at the Ravinia Festival's Steans Institute, the Perlman Music Program's Residencies in Sarasota (Florida) and Stowe (Vermont), Music@Menlo, and the 2013 Kronberg Academy Violin Masterclasses. He performed and studied at the Verbier Festival Academy for the summer of 2016.
Kenneth has studied with Donald Weilertstein at the New England Conservatory, Itzhak Perlman at the Perlman Music Program, and Li Lin at the San Francisco Conservatory of Music's Pre-college division. He is currently studying at the Juilliard School with Mr. Perlman and Mr. Lin as recipient of a Kovner Fellowship. Over the years he has been generously loaned violins and bows from the Juilliard School, Bein & Fushi/The Stradivarius Society of Chicago, and the Maestro Foundation of Southern California. He currently plays on a 1774 G.B. Guadagnini on loan from the Juilliard/Tarisio collection, and a violin by American maker Ryan Soltis (which he owns).
Praised as a player with the kind of "freedom, authority, and strength…that one expects from the world's finest pianists" (The Berkeley Daily Planet), twenty-year-old pianist Audrey Vardanega began her piano studies at the Alameda Starland Music Center with Araks Aghazarian at the age of six. Born and raised in Oakland, California, Vardanega began formal piano training with acclaimed pianist Robert Schwartz at the San Francisco Conservatory of Music from 2002 to 2013 as well as formal composition training with Arkadi Serper at the Crowden School from 2004 to 2013. She has also received piano instruction from Gary Graffman, Jon Nakamatsu, Alain Planés, Yefim Bronfman, Wojciech Switala, and Richard Goode. Her past teachers include Seymour Lipkin, Jeremy Siepmann, and Christopher Elton. She currently studies with Victor Rosenbaum and Maria Asteriadou in New York City.
Currently a second-semester junior at Columbia University in the City of New York, Audrey spent her fall term studying Political Science at the University College London and is currently resuming her studies at Columbia University. Vardanega was the 2006 recipient of a full scholarship to the Vienna International Young Pianists Academy in Austria where she performed as a piano soloist amongst an international group of musicians. Vardanega received first prize in the Vienna Gottfried Von Einem Competition; she was also named the first prize in the U.S. Open Music Competition Showcase Solo division. Additionally, Vardanega acted as the Principal Pianist for the San Francisco Symphony Youth Orchestra from 2011-2013 and spent the summer of 2012 on tour with the SF Symphony Youth Orchestra, performing in venues like the Berlin Philharmonic and the Munich Gasteig. By invitation from the Zephyr Chamber Music Course and Festival in Courmayeur, Italy, Vardanega studied and performed chamber music as a pianist in 2004; in 2008, Vardanega participated in the International Institute for Young Musicians located in Lawrence, Kansas. In August 2013, Vardanega participated and performed in the Ambialet international piano festival in Ambialet, France, studying with Debussy expert Paul Roberts. In the summer of 2015, Vardanega participated and performed in the St. George International Piano Festival in Asprovalta, Greece. In September of 2015, Vardanega participated in a series of masterclasses in Lucca, Italy with Polish pianist Wojciech Switala. Vardanega made her debut as the youngest soloist in the history of the Midsummer Mozart Festival under the baton of the acclaimed Maestro George Cleve in the summer of 2010, appearing again with the orchestra in the summers of 2012 and 2013. Among others, Vardanega has also appeared as a soloist with San Francisco's Symphony Parnassus and the San Francisco Chamber Orchestra. Vardanega made her solo recital debut at the age of 12 with IMG Artists' Festival Del Sole in 2008—since then, she has been featured in solo recitals with Hangzhou's Grand Theater, the Hangzhou Conservatory of Music, San Francisco's Old First Concerts, the Piedmont Piano Company, St. Paul Towers, the San Francisco Conservatory, the Crowden School, and the Hillside Club Concert Series. Vardanega has also been interviewed and featured on various radio stations including Berkeley's Piano segment on KPFA 94.1 hosted by Larry Bensky as well as New York's WWFM.
---
Squid, Inc.
November 6, 2016
4pm

Hrabba Atladottir, violin
Jory Fankuchen, violin*
Darcy Rindt, viola
Beth Vandervennet , cello
* Jory Fankuchen is a Crowden School alumnus!
Squid Inc, the Bay Area's renegade string quartet, unites musics with a compelling brew of back beat rhythm, multicultural groove, and modern classical.
"These four, young players comprise a traditionally trained string quartet, though their repertoire is anything but......Their energetic concert showcased not only their talent as performers, but also their versatility as musicians.......The evening was an education in the pleasures and rewards of unorthodoxy. " — San Francisco Classical Voice
Join us for a free "Meet-the-Artists" reception following the concert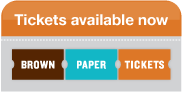 Squid Inc is made up of some of the Bay Area's fiercest string players and will open your ears as the world of popular music dances with classical tradition. All members of Squid are highly trained, professional string players who have a love not only for classical music but modern rock, alternative, and jazz. Using the versatility provided by the violin, viola, and cello, Squid creates its own original works as well as creative, unusual arrangements of alternative and rock music, advocating for classical instruments and classical music in the process. Formed in 2010, Squid Inc is rapidly reaching new audiences through engaging and energetic performances at children's outreach concerts , symphony halls, art houses and creative performance spaces in the San Francisco Bay Area.
---
Nora Chastain, violin
Roy Bogas, piano
February 26, 2017
4pm
Long one of Europe's most esteemed violinists and sought-after teachers, Nora Chastain returns to Berkeley, her hometown and where she began to play violin as a student of Anne Crowden, for a rare concert performance.
Program:
Beethoven Violin Sonata No. 1, Op. 12, No. 1
Brahms Violin Sonata No. 2 in A Major, Op. 100 ("Meistersinger")
Debussy Violin Sonata in G minor, L 140
Join us for a free "Meet-the-Artists" reception following the concert.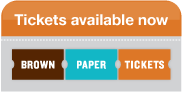 Nora Chastain, granddaughter of composer Roy Harris, was born in Berkeley, California where she began her violin lessons with Anne Crowden. Her studies continued at the Cincinnati Conservatory and at the Juilliard School in New York with Dorothy DeLay and in Europe with Alberto Lysy, Sandor Vegh, Ana Chumachenko and Sir Yehudi Menuhin. At age sixteen she made her debut in Berlin playing Barber's Violin Concerto and since then has been a regular guest with such orchestras as the San Francisco Symphony, the Orchestre de Paris, Cincinnati Philharmonia, the Jerusalem Symphony Orchestra and the Bern Symphony Orchestra. She is a founding member of the Menuhin Festival Piano Quartet and Trio Kreisleriana.
Her chamber music activities have brought her to many of the world's capitals, including Frankfurt, Hamburg, Berlin, Bonn, Paris, Milano, Zürich, Geneva, Edinburgh, Washington D.C., New York, Boston, San Francisco and Sydney. Ms. Chastain's recordings include sonatas of Mozart, Beethoven, Faure, Debussy, many works for piano trio and quartet as well as Bartok's second violin concerto. She has been a prize winner at several competitions including the Menuhin Competition in Paris in 1985. In 1993 she was awarded the prestigious annual "Förderpreis der Europäischen Wirtschaft" in Zürich as soloist. An active teacher, Nora Chastain is Professor of violin at the Universitaet der Kuenste Berlin and the Hochschule für Musik und Theater Zürich. Until 2004 she held a Professorship at the Musikhochschule Luebeck.
As one of Europe's most sought-after teachers, Nora Chastain has amongst her students international prize winners, concertmasters of major european orchestras, members of well known chamber ensembles, and faculty members of universities of music. She gives regular master classes and serves on juries of international competitions. A main focus of her teaching is the integration of the American and European traditions of violin playing of the last 50 years.