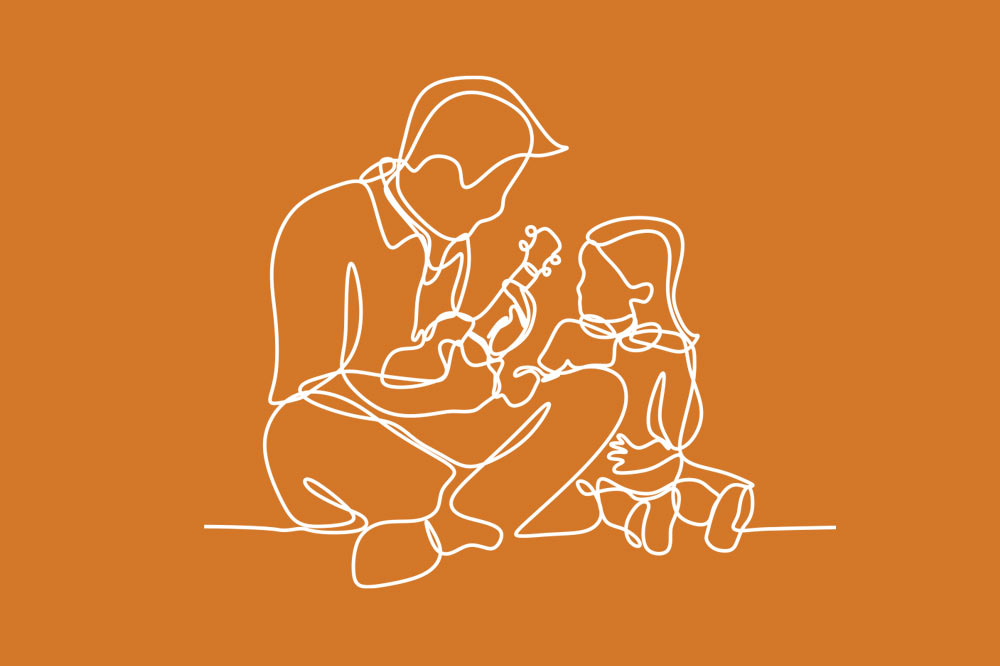 Early Childhood Music: Music Fundamentals
Ages 3 to 7
When: Fall and Spring Sessions
Tuition: $325 per session
Crowden's early childhood music classes introduce musical building blocks and develop elements of collaborative music making in delightful interactive settings.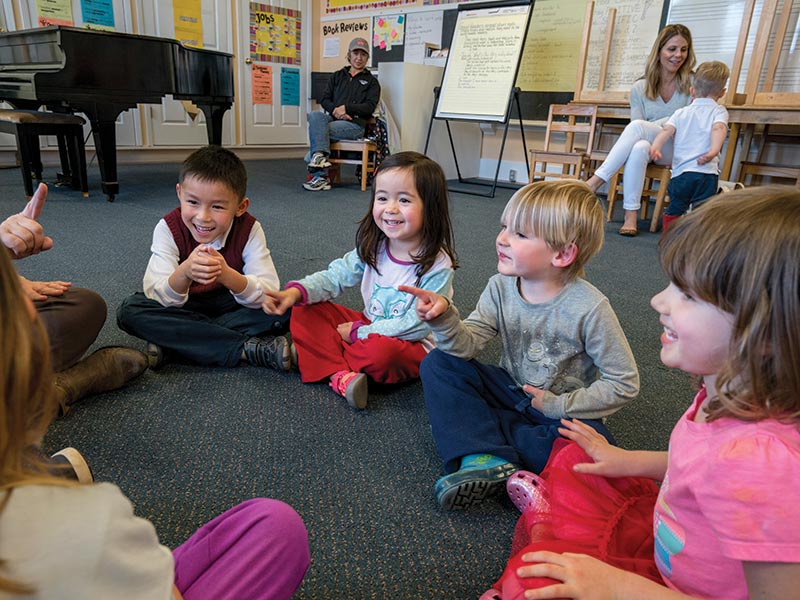 Our Music Fundamentals classes begin with the spontaneous delight children take in interacting with music, and build music skills essential for instrumental study.
Classes for ages 3 to 5 develop musical sensitivities, build skill in rhythmic movement and voice, and provide exposure to simple folk repertoire. Classes for ages 5 to 7 remain experiential but focus on concepts of rhythm, pitch and melody, dynamics and tempo, their notations, and their identification by ear in performance contexts.
Graduates will be well-prepared to enjoy and succeed in instrumental study, as well as prep-level music theory and ear training classes.
Children may enroll for the first time in any session, but each session contains new repertoire, and continues to build upon material and concepts taught in the previous sessions.
Wednesday afternoon classes use a Kodály Method-influenced teaching style that stresses learning via traditional folksongs and singing games. Students learn elements of rhythm and melody using solfege (do, re, mi) in a playful class setting.
Saturday morning classes are based on the Dalcroze approach. These classes introduce the fundamentals of music such as rhythm and pitch, phrasing, dynamics and structure through focused listening, action, singing, improvisation and games.
Whichever class you choose, your child will have fun as they lay the groundwork for a lifelong love of music!
Wednesdays
3:45–4:30pm (ages 3.5–5)
4:30–5:15pm (ages 5–7)
Fall Session only: September 14–December 7 (no class November 23 for Thanksgiving break)

Saturdays
10–10:45am (ages 3–4 with parents)
10:45–11:30am (ages 4–5)
11:30am–12:15pm (ages 5 1/2–7)
Fall Session: September 17–December 17 (no class September 24 and November 26 for Thanksgiving break)
Spring Session: January 21–April 15 (no class April 1 for Spring Break)