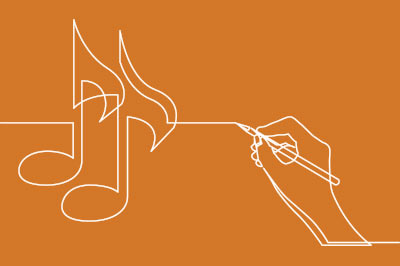 John Adams Young Composers Program
John Adams Young Composers Program
Ages 12 to 18
When: Fall and Spring Sessions
Tuition: $2,265 per session
The Young Composers program was founded in honor of Pulitzer Prize-winning composer John Adams, who has a long association with Crowden, on the occasion of his 60th birthday.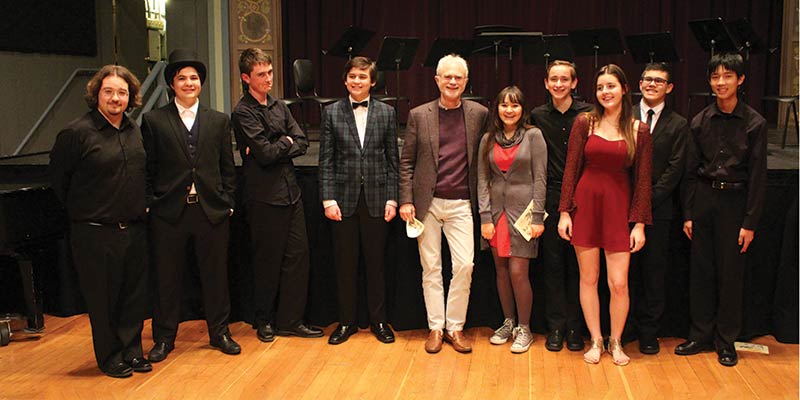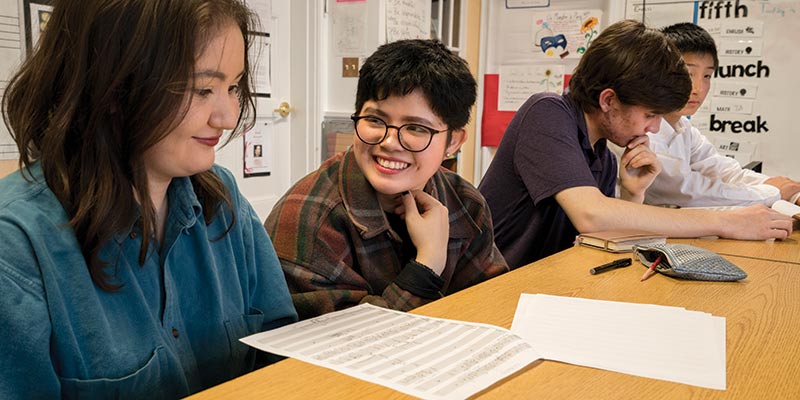 John Adams Young Composers Program
Matthew Cmiel, Program Director
The Young Composers Program was founded in honor of Pulitzer Prize-winning composer John Adams, who has a long association with Crowden, on the occasion of his 60th birthday. The heart of our mission is to guide and mentor our students through the formative stages of their creative growth as composers.
With an expert faculty of professional composers who are dedicated, gifted teachers, and a rich network of professional musicians and ensembles, the John Adams Young Composers Program is uniquely poised to offer a launching pad for artistic expression that is grounded in disciplined work, expert individual guidance and real-world experience.
Notable alumni include Gabriella Smith, Dylan Mattingly, Anaís Azul, Helen Feng, Theo Haber, Nick Main, Clark Nichols, Niko Umar-Durr, and Lauren Vandervelden.
Group Seminar: Wednesdays, 4:30 to 6pm (PT)
Individual private composition lessons scheduled weekly by mutual arrangement with instructor.
Fall Session: September 14 to January 21
Spring Session: January 25 to June 5
This hands-on program guides young composers in the creative process. Each week, students participate in both a group seminar and individual lesson. Accomplished faculty guide students in developing their composition techniques, exploring musical examples, critical listening, and score analysis.
The John Adams Young Composers Program takes place both in person and online, and is open to students regardless of geographic location.
For the 2022-23 academic year, students will compose works for the San Francisco Contemporary Music Players, one of San Francisco's first and most important new music ensembles. Students will have the chance to receive feedback from professional musicians throughout the semester.
The fall session will be focused on learning the tools and limits of notation. Students will engage in discussions of how notation affects meaning, and how those meanings have changed over time and between cultures, and will learn how to design or choose a notation system that best suits their own creative efforts.
In the spring, students will be focused on structure, or how pieces fit together as a whole. They will explore the history of different structures in the Western tradition, as well as looking at how other cultures have structured their works. We will look at very small structures, narrative structures, large structures, and how structures from other art forms have influenced music.
Each session will culminate in a live performance of student works by professional musicians.
How to Enroll
Complete our online registration form to Crowden before the fall session and by January 15, 2023 for the spring session. Crowden will contact registrants to schedule a placement interview with the Program Director.