ADMISSION TO THE CROWDEN SCHOOL FOR GRADES 3–8
When we put music in the center of an inspiring academic curriculum, we empower curious, creative, and confident young people.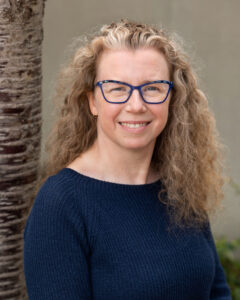 Welcome, prospective Crowden School families! I can't wait to share our amazing school and community with you: please join me for a school tour, an online info session, our open houses, a school concert, or just reach out to chat! Fill out our inquiry form and I will contact you—I am here to help you at every step of the way, and to answer all of your questions.
Did you know that we offer generous financial aid, and that we accept students with musical experience of all levels (including beginners) into all grades 3–8? We create an engaging, immersive learning experience for the beginner and advanced student alike. There's so much to learn about The Crowden School, and I'm extremely happy to help you. I hope to meet you soon!
Kirsten Shallenberg, Director of Admissions
510.559.6910 x122
admissions@crowden.org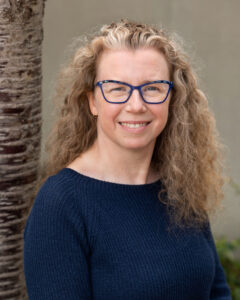 Still accepting applications for the 2022 to 23 school year on a rolling basis! 
The best way to learn more about Crowden is to visit our school to see our joyful students and expert faculty in action. Fill out our inquiry form and we will contact you to schedule a visit, so you can see for yourself what makes The Crowden School such a special place.
I hope to meet you soon!
Kirsten Shallenberg, Director of Admissions
510.559.6910 x122
admissions@crowden.org
Admission Info Sessions
Learn more about our academic and music programs for grades 3 to 8, see teaching materials, meet members of our faculty and current parents.
Join us for a school tour
School tours, offered all summer, are a terrific way to see our vibrant campus, curriculum and student work examples, and learn more about our school. Please fill out the form below and we will contact you to schedule your tour. You may also reach our admissions office directly at 510.559.6910 x122 or admissions@crowden.org.
Attend a Concert
Join us for a free concert and see our supportive Crowden community in action.
Once we receive your application, we will contact you to schedule a day visit for your child. This is an opportunity for your child to fully experience a day in the life of the Crowden School. We assign a buddy to the visiting child, and include the visitor in all activities.
Fill out the top portion of the Teacher Recommendation Form (fillable PDF) and ask your child's current classroom teacher to complete and return directly to The Crowden School.
Submit the Transcript Release Form to your child's current school to release progress reports from the past two years. You may also include your own copies of progress reports with the application
The Crowden School Entrance Days include both an academic and a musical assessment. Fourth through eighth grade applicants take a written test with sections in English and Math. Third grade applicants attend a mock classroom, where they complete math, reading, and writing activities. All applicants will also participate in a brief musical assessment for music faculty. Experienced players will demonstrate their current playing level, and beginners will talk with music faculty about their interest in musical studies.
Entrance Days
Grades 3 through 5: Tuesday, February 7, 2023 (Time TBA)
Grades 6 through 8:Tuesday, February 14, 2023 (Time TBA)
At The Crowden School, we partner with parents and guardians to provide the best possible education for our students. We conduct a Parent/Guardian interview for each applicant, so that we can learn about the family's priorities and their expectations of a school experience. The interview is also an opportunity for parents and guardians to ask any questions they may have about life at The Crowden School.
Enrollment contracts will be mailed on Wednesday, March 15, with emails going out on March 16, 2023. 
Contracts and initial payment are due by March 23, 2023.
Interested in scheduling a school tour or learning more? Please fill out your contact information and we will contact you!
The Crowden School admits students of any race, color, national and ethnic origin, sexual orientation, and gender identity or expression to all the rights, privileges, programs, and activities generally accorded or made available to students at the school. It does not discriminate on the basis of race, color, national and ethnic origin, religion, disability, sexual orientation, or gender identity or expression in administration of its educational policies, admissions policies, scholarship and loan programs, and athletic and other school-administered programs.
Crowden is committed to creating a diverse environment, and we value our inclusive community of students, parents, and faculty and staff of all backgrounds. Together, we celebrate our many differences and unite in our shared love of music of all kinds and origins.