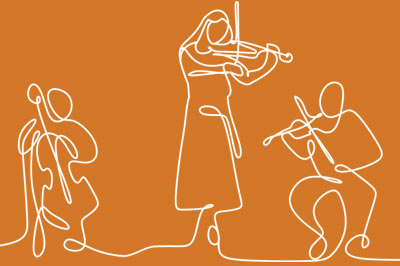 Ages: 9 and up
When: September 12 to May 28
Tuition: $1,760 per year
+ $20 Registration Fee
Ensemble playing is the heart of a Crowden education.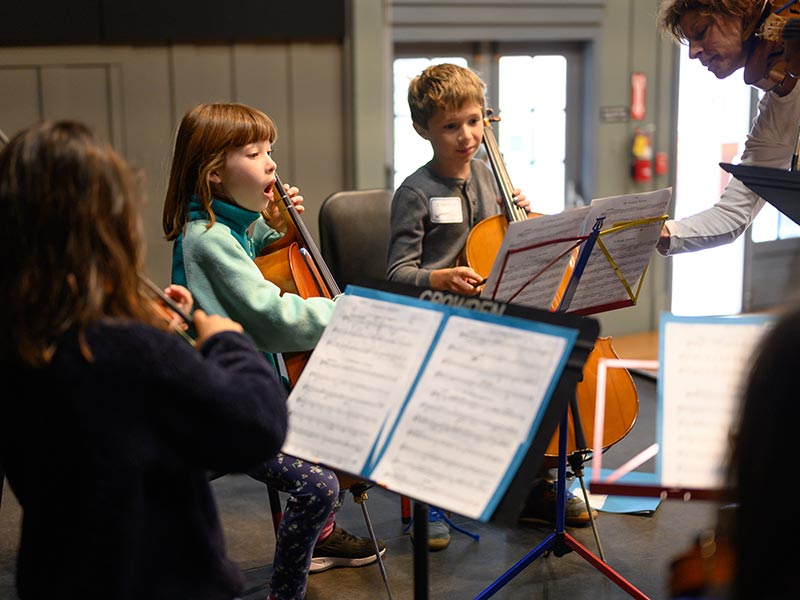 Ensemble playing is at the heart of a Crowden music education.
Crowden's Chamber Orchestra provides an opportunity for young string players to develop their collaborative playing, artistic, technical, and general musicianship skills, while experiencing the joy of making music with friends and our expert faculty coaches.
Course Description
September 12 to May 28
Tuesdays, 4:15 to 5:45pm
In the Chamber Orchestra, students learn to follow a conductor and engage with a variety of high quality repertoire. While there is some range of levels in the group, students are expected to be comfortable with shifting and vibrato before auditioning. If there is enough demand, the group will be divided into two orchestras. The Chamber Orchestra helps students develop the interpersonal and collaborative skills required for the more advanced Youth Chamber Music experience.
Students are required to study privately with a teacher of their choice. Audition required.
How to Enroll
Complete our online registration form and submit $20 Registration Fee before August 1, 2023. Crowden will contact registrants to schedule an audition. Mid-year applicants are welcome as space permits.
For auditions, applicants should be prepared to play two pieces in contrasting style and to sight-read a short excerpt. Upon review of auditions, Crowden will contact students regarding acceptance into the programs for which they have applied. Payment is due before the first class meeting.