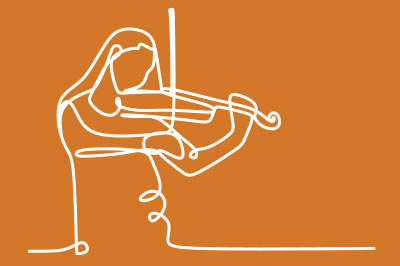 Beginning Violin Class
Ages 7 and up
When: Fall and Spring sessions
Tuition: $470 per session
+ $20 Registration Fee
In our music fundamentals classes, students develop a deeper understanding of musical principles while exploring the joys of playing music. The result is a strong foundation for a lifetime of musical enjoyment, learning, and play.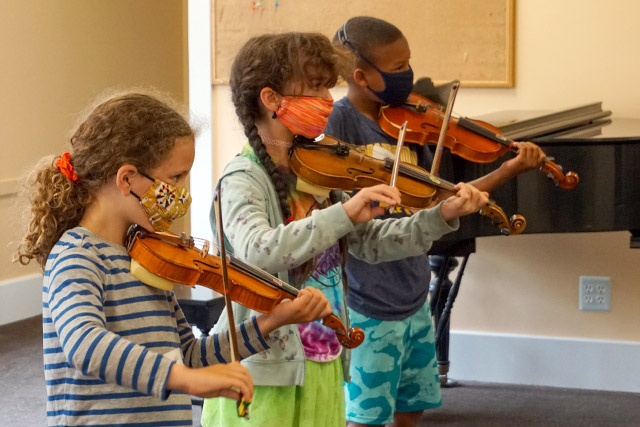 This group class is a great way to explore the violin for the first time!
Students learn the parts of the instrument and bow as well as proper positioning form. They will be introduced to basic rhythms, note reading, and introductory pieces. Upon successful completion of this one-semester class, students are encouraged to continue with private lessons.
Students must provide their own violin.
Tuesdays, 4:00 to 4:45pm
Fall session: September 12 to December 19 (no class on November 21 for Thanksgiving Break)
Spring session: January 23 to April 30 (no class April 2 for Spring Break)
How to Enroll

Fill out our online registration form and submit $20 Registration Fee. Registrations are accepted until the class is filled. Availability is limited and placements are not guaranteed.