At the Crowden School, students study a full range of subjects, including Math, Science, English, History, Music, Art, PE, and, in the Upper School, French.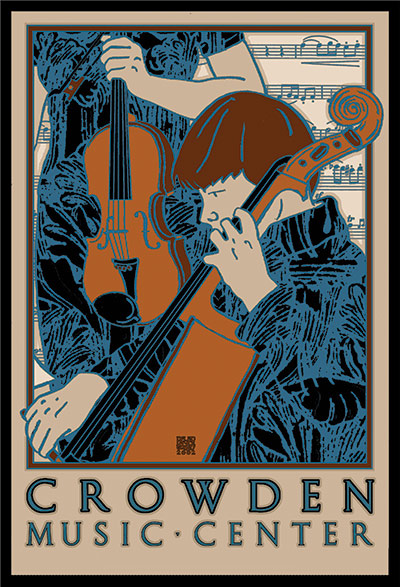 We believe that active engagement in making music—and the fun that children have while doing it—fosters a joy in learning that lasts a lifetime.
Our well-rounded musical curriculum is rooted in the collaborative art of chamber music. By playing in chamber music ensembles together each day, our students experience the satisfaction and connection that comes from working together toward a common purpose.
The requirement that students work well both independently and within a group encourages individual leadership as well as teamwork. This approach cultivates an environment of empathy and trust, fostering close bonds of friendship and respect among students.
Our comprehensive music program includes:
Instrumental studies (violin, viola, cello, bass, piano)

Small ensembles

Orchestra

Chorus

Musicianship and composition

Music history

Frequent concert performances

Guest artists visits and special performance opportunities (past examples include Yo-Yo Ma, Kronos Quartet, and the San Francisco Symphony)

Biannual Music Tour for seventh and eighth graders (past tours have included Chicago, Los Angeles, Southwestern U.S., Washington D.C., New York City, Canada, Scandinavia, England, Italy, and New Zealand).
Through the broad study of music history, musicianship, composition and instrumental technique, Crowden School students develop their full potential as curious, thoughtful, and passionate musicians.

The study of literature stimulates the imagination, sharpens critical thinking skills, and connects the reader to the words and works of both the past and the present, all while deepening the enjoyment of reading. Crowden's English program develops attentive, appreciative readers and capable, expressive writers. In connection with their class readings, students learn to write fiction and non-fiction in a variety of formats, including essays, reports, journalism, research papers, poetry, and short stories. In each of their years at Crowden, students read full-length novels of increasing complexity while furthering their understanding of usage, grammar, and vocabulary.

The Crowden School math program offers a collaborative learning environment that encourages students to engage with the rigors of mathematics. The program develops an early foundation of number sense and calculation strategies in the Lower School, then builds upon it so that students complete a course of pre-algebra by seventh grade. Their eighth grade year offers a high school-level course of algebra. Students leave Crowden well-prepared for their high school math placements.
We equip students to confront, interact with, and master developmentally appropriate mathematical concepts. Strong foundational skills allow students to develop the critical thinking necessary for problem solving and real world application. Students at all grades are exposed to a variety of learning modes, including hands-on activities, calculation techniques, individual skill practice, abstract reasoning, and group problem-solving.
Mathematical practices across all grades encourage students to:
Make sense of problems and persevere in solving them

Reason abstractly and quantitatively

Construct viable arguments and critique the reasoning of others

Model mathematics

Use appropriate tools strategically

Attend to precision

Look for and make use of structure

Look for and express regularity in repeated reasoning

The History program at The Crowden School follows the general outlines of the California state curriculum. Students explore topics through individual and group projects and class discussions. Geography features prominently throughout the curriculum. Third graders begin to distinguish the past from the present by studying the history of their local community. Fourth grade history focuses on California; fifth grade covers early U.S. history. Sixth graders explore prehistory and antiquity. Seventh examines parallel cultures and empires of Asia, Africa, Latin America, and Europe, including the medieval period, European Renaissance, and age of Enlightenment. Eighth grade spans colonization by Europeans to mid-twentieth century civil rights, with a special focus on the Constitution and U.S. government.
At Crowden, the social study of History examines the origins of social structures, the emergence of belief systems and ideologies, and historical events which are shaped by human influence and intervention, as a means of equipping students with a broader understanding of the modern world.

Starting with a general appreciation for the world around us, Crowden's Science curriculum teaches students to test the scientific method through hands-on learning experiences. Working collaboratively in groups, students record their observations and data, explain results, and make critical analyses.
Third graders develop their understanding of matter and force, explore the properties of light, and analyze how organisms coexist in a habitat. Fourth grade begins in the garden, looking at soil, minerals, plants, and animals, before branching out into electricity. Fifth grade explores weather, water, and the human body. Building from that basis, sixth grade covers earth sciences (geology and oceanography) and nutrition. Seventh and eighth graders study integrated units of biology, chemistry, and physics.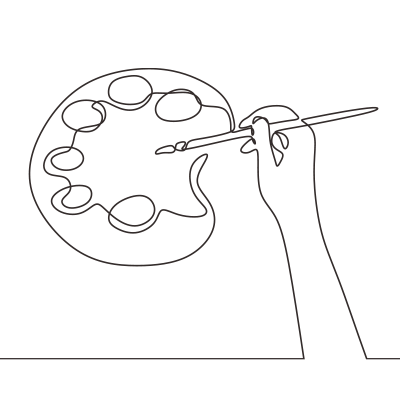 The Art program at Crowden grounds itself in a studio practice that combines material explorations, collaboration, close looking, and self-reflection. Work in ceramics, drawing, painting, and sculpture is given context through art historical perspectives and the expansive field of contemporary art. Using research and the proposal process Crowden artists develop a rich understanding of the methods of visual artists and the possibility for art to engage challenging ideas and real world issues.

Crowden Physical Education emphasizes the common principles used in chamber music: having a strong individual voice and harmonizing well with others, learning how to lead, how to follow, when to stand out, how to blend, and how to keep a positive, collaborative attitude throughout. Through active participation and instruction, students not only learn the rules of games and the skills required of them, but the equally necessary elements of teamwork, awareness, confidence, and respect.
Many P.E. activities take place outdoors and/or off campus: street safety is an integral part of the curriculum. Classes often begin by warming up with skipping or tag, and stretching. Particular attention is paid to core muscles, balance, and posture. We also use jump ropes to practice foot-speed, coordination, and stamina. Once a month, students run the mile, preceded by a dynamic warm-up and followed by a cool-down.
Over the course of the year, students participate in a wide variety of activities, including team sports (such as soccer, baseball, flag football, Ultimate Frisbee), tennis, swimming, running, and yoga.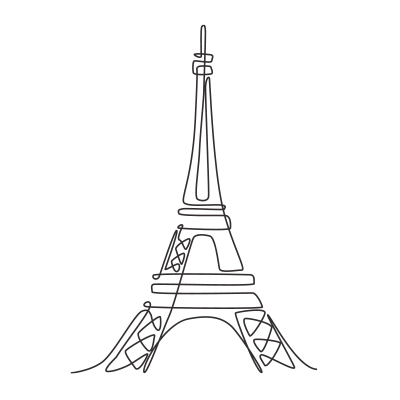 Students in the Upper School (grades six through eight) study French. The Crowden School French program introduces students to French culture and geography. Through conversation, students learn French pronunciation and intonation and the basics of French grammar. Through group projects, they are exposed to French literature, poetry, visual art, film, music, and occasionally cuisine.
The Crowden School admits students of any race, color, national and ethnic origin, sexual orientation, and gender identity or expression to all the rights, privileges, programs, and activities generally accorded or made available to students at the school. It does not discriminate on the basis of race, color, national and ethnic origin, religion, disability, sexual orientation, or gender identity or expression in administration of its educational policies, admissions policies, scholarship and loan programs, and athletic and other school-administered programs.
Crowden is committed to creating a diverse environment, and we value our inclusive community of students, parents, and faculty and staff of all backgrounds. Together, we celebrate our many differences and unite in our shared love of music of all kinds and origins.