Sundays @ Four
Crowden presents chamber music to the public with Sundays @ Four, our series of low-cost, informal concerts featuring distinguished chamber musicians.
Artists speak about each work and share their personal observations and inspirations in these intimate concerts, then mingle with the audience in receptions after the performance.
Tickets: $25 general admission, $20 seniors/students 18+, and free for children under 18.
---
Jeffrey LaDeur and Friends
November 3, 2019
4pm
Jeffrey LaDeur, piano
Kindra Scharich, mezzo soprano
Eugene Sor, cello
Acclaimed pianist Jeffrey LaDeur returns to Crowden with mezzo soprano Kindra Scharich for a beautiful afternoon of song and virtuoso piano showpieces. Jeffrey and Kindra will be joined by Crowden's very own faculty cellist Eugene Sor!

Program:
Schubert Selections from Valses Nobles et Sentimentales
Ravel Valses Nobles et Sentimentales
Borodin Three Songs for Piano, Voice, and Cello
Liszt "Sposalizio" from Deuxième Année de Pèlerinage: Italie
Mendelssohn Auf Flügeln des Gesanges, Op. 34, No. 4
Berlioz La Captive, H. 60C
Chopin Allegro de Concert, Op.46
Free Meet-the-Artists reception following the concert.
Jeffrey LaDeur is known for his "delicate keyboard touch and rich expressivity" (San Francisco Chronicle) and playing described as "deeply moving, probing, felt entirely in the moment" (Eduard Laurel) Much sought after for his rare blend of insight, spontaneity, and approachable, communicative stage presence, Jeffrey has captured the hearts and minds of audiences from the Kennedy Center and Carnegie Hall to San Francisco Jazz Center and the Bach Dancing and Dynamite Society.
Having inherited a rich tradition of pianism and interpretation from Annie Sherter, student of Vlado Perlemuter and Alfred Cortot, LaDeur began in 2015 an in-depth survey of Debussy's complete solo piano music, curated amongst his musical influences and inspirations. This work culminated in LaDeur's Carnegie Hall debut recital on the centennial of Debussy's death, as well as his debut solo album, The Unbroken Line, released on MSR Classics and hailed as "a masterpiece of understatement, simplicity, and 'old school' chord-playing where every note sings out with meaning" (Gramophone). LaDeur maintains a repertoire of over forty concerti and has performed with conductors including George Cleve, Michael Morgan, Barbara Day Turner, Lawrence Golan, and Neil Varon. The 2018-2019 season includes Brahms' Concerto in B-Flat Major Op.83 with the Cambrian Symphony, the Totentanz by Liszt with the Contra Costa Chamber Orchestra, and Chopin's Concerto in F Minor Op.21 with Symphonia Caritas.
Passionate about chamber music, LaDeur was a founding member of the Delphi Trio and served as the Trio's pianist for a decade. Pulitzer Prize winning composer William Bolcom dedicated his first piano trio to the ensemble, and the world premiere recording appears on Triptych (MSR 1674) along with trios by Beethoven and Brahms. Independently, LaDeur has collaborated with artists such as Robert Mann, Bonnie Hampton, Geoff Nuttall, Ian Swensen, Anne Akiko Meyers, Toby Appel, David Requiro, and the Alexander, Telegraph, and Afiara Quartets. With mezzo soprano Kindra Scharich he recently recorded To My Distant Beloved, an album exploring the relationship Beethoven's An die ferne Geliebte, Schumann's Frauenliebe und Leben and his epic Fantasy for Solo Piano, Op. 17, to be released on MSR Classics spring of 2020.
Dedicated to the principle that solo pianists thrive together, rather than as competitors, Jeffrey founded New Piano Collective, an artistic alliance of pianists, dedicated to uniquely personal artistry, collaboration, and ground-breaking programming. In 2017, LaDeur expanded the Collective and founded the San Francisco International Piano Festival, now in its third year, for which he serves as artistic director. The festival has quickly become of the most exciting and engaging music festivals in the country.
LaDeur holds degrees from the Eastman School of Music and San Francisco Conservatory of Music in piano performance and chamber music, respectively. Jeffrey counts among his teachers Mark Edwards, Douglas Humpherys, Yoshikazu Nagai, and Robert McDonald.
Mezzo Soprano Kindra Scharich has been praised by The San Francisco Chronicle for her "exuberant vitality", "fearless technical precision", "deep-rooted pathos" and "irrepressible musical splendor." As a dedicated recitalist, she has performed over 200 art songs in 12 languages and given solo recitals at the The American Composer's Forum, La Jolla Athenaeum, The Wagner Society, Lieder Alive and the acclaimed Sala Cecília Meireles in Rio de Janeiro. In 2018 Ms. Scharich sang the U.S. Premiere of new songs of Anno Schreier as a co-collaboration between Deutsche Oper Berlin and Lieder Alive. She also continued her partnership with Brazilian pianist Ricardo Ballestero in performing and recording the non-Portuguese repertoire of the great Brazilian composer Alberto Nepomuceno (Nepomuceno and his muses, release 2020) A great proponent of Lieder, she and Jeffrey LaDeur recently recorded To my distant beloved, music of Beethoven and Schumann, also to be released in 2020. She has collaborated extensively with the Alexander String Quartet, and in 2018 In meinem Himmel: The Complete Mahler Song Cycles, a recording of new transcriptions by Zakarias Grafilo, was released on the Foghorn label. In the world of opera, Ms. Scharich has sung over 30 roles ranging from Monteverdi to Philip Glass. In March 2019 she sang the World Premiere of Laura Kaminsky's Today it Rains, based on the life of Georgia O'Keeffe and in August 2019 she sang the role of Dodo in the West Coast premiere of Missy Mazzoli's Breaking the Waves. In 2020 she will sing the role of Rosaura in Ermelinda with Arsminerva, and Anne Kronenburg in Stewart Wallace's Harvey Milk with Opera Parallèle. Enthusiastic about working with living composers, she is featured in David Conte's recent release Everyone Sang. See kindrascharich.com for more information and upcoming concerts.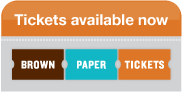 ---
Alexander String Quartet
January 19, 2020
4pm


Zakarias Grafilo, violin
Frederick Lifsitz, violin
Paul Yarbrough, viola
Sandy Wilson, cello
Internationally acclaimed and locally beloved, the Alexander String Quartet stands among the world's premier ensembles. We are extremely excited to welcome these very special friends and frequent mentors back to Crowden's Sundays @ Four series. This concert is not-to-be missed!
Program:

Mozart Quartet in B-flat, KV 589
Shostakovich Quartet No. 4
Brahms Piano Quintet in F Minor, Op. 34 (with special guest pianist Jeffrey LaDeur)
Free Meet-the-Artists reception following the concert.
The Alexander String Quartet has performed in the major music capitals of five continents, securing its standing among the world's premier ensembles.
A major artistic presence in its home base of San Francisco, ASQ has served as Ensemble-in-Residence of San Francisco Performances and Directors of The Morrison Chamber Music Center at SF State since 1989. Widely admired for its interpretations of Beethoven, Mozart, and Shostakovich, the quartet's recordings have won international critical acclaim. They have established themselves as important advocates of new music commissioning dozens of new works from composers including Jake Heggie, Cindy Cox, Augusta Read Thomas, Robert Greenberg, Cesar Cano, Tarik O'Regan, Pulitzer Prize-winner Wayne Peterson, and most recently, Paul Siskind and Samuel Carl Adams.
The Alexander String Quartet's annual calendar includes engagements at major halls throughout North America and Europe. They have appeared at Lincoln Center, the 92nd Street Y, and the Metropolitan Museum; Jordan Hall; the Library of Congress; and chamber music societies and universities across the North American continent including Yale, Princeton, Stanford, Lewis and Clark, Pomona, UCLA, the Krannert Center, Purdue and many more. Recent overseas tours include the U.K., the Czech Republic, the Netherlands, Italy, Germany, Spain, Portugal, Switzerland, France, Greece, the Republic of Georgia, Argentina, Panamá, and the Philippines. Their recent return to Poland's Beethoven Easter Festival is beautifully captured in the 2017 award-winning documentary, Con Moto: The Alexander String Quartet.
Distinguished musicians with whom the Alexander String Quartet has collaborated include pianists Joyce Yang, Roger Woodward, Menachem Pressler, Marc-André Hamelin, and Jeremy Menuhin; clarinetists Joan Enric Lluna, Richard Stoltzman, and Eli Eban; soprano Elly Ameling; mezzo-sopranos Joyce DiDonato and Kindra Scharich; violinist Midori; cellists Lynn Harrell, Sadao Harada, and David Requiro; and jazz greats Branford Marsalis, David Sanchez, and Andrew Speight. The quartet has worked with many composers including Aaron Copland, George Crumb, and Elliott Carter, and enjoys a close relationship with composer-lecturer Robert Greenberg, performing numerous lecture-concerts with him annually.
Recording for the FoghornClassics label, their release in 2018 of Mozart's Piano Quartets with Joyce Yang has received critical acclaim. ("These are by far, hands down and feet up, the most amazing performances of Mozart's two piano quartets that have ever graced these ears" –Fanfare.) Other major releases have included the combined string quartet cycles of Bartók and Kodály ("If ever an album had 'Grammy nominee' written on its front cover, this is it." –Audiophile Audition); the string quintets and sextets of Brahms with Toby Appel and David Requiro ("a uniquely detailed, transparent warmth" –Strings Magazine); the Schumann and Brahms piano quintets with Joyce Yang ("passionate, soulful readings of two pinnacles of the chamber repertory" –The New York Times); and the Beethoven cycle ("A landmark journey through the greatest of all quartet cycles" –Strings Magazine). Their catalog also includes the Shostakovich cycle, Mozart's Ten Famous Quartets, and the Mahler Song Cycles in new transcriptions by Zakarias Grafilo.
The Alexander String Quartet formed in New York City in 1981, capturing international attention as the first American quartet to win the London International String Quartet Competition in 1985. The quartet has received honorary degrees from Allegheny College and Saint Lawrence University, and Presidential medals from Baruch College (CUNY). The Alexander plays on a matched set of instruments made in San Francisco by Francis Kuttner, known as the Ellen M. Egger quartet.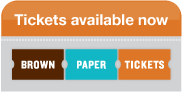 ---
Meráki Quartet
May 3, 2020
4pm


Jun Yong Liu ('16), violin/viola
Sofia Matthews ('16), violin/viola
Isabelle Nichols ('16), cello
Anna Renton, violin/viola
A Crowden Alumni Concert!
Founded right here at Crowden, the Meráki Quartet just took home the Bronze in the 2019 Fischoff Competition, the world's largest and most prestigious chamber music competition. We are delighted to present these exceptional Crowden musicians on their home stage for their
Sundays @ Four
debut! Don't miss this chance to hear this incredible quartet on the rise.
Program:
Haydn String Quartet Op. 76 No. 4
Beethoven String Quartet No. 11, Op. 95
Prokofiev String Quartet No. 2, Op. 92
Free Meet-the-Artists reception following the concert.
The Meráki Quartet was formed by four 14-year-old students in the fall of 2016 through Crowden's Youth Chamber Music Program. Four months following its inception, the quartet participated in the Jane Galante Competition at the Yehudi Menuhin Chamber Music Seminar in San Francisco and earned second prize. They have since won Bronze in the 2019 Fischoff Junior Strings/Piano Competition, appeared on NPR's From the Top with Christopher O'Riley, performed at the Rex Salon and Herbst Theater with the Alexander String Quartet, opened for the St. Lawrence String Quartet, and played at Berkeley City Hall for Mayor Tom Bates. The Meráki Quartet is dedicated to supporting young contemporary composers; through their association with Crowden, they have premiered a commissioned piece by Preben Antonsen and have also performed works by Crowden alumni Theodore Haber and Matthew Cmiel. The quartet receives regular mentoring from cellists Bonnie Hampton and Eugene Sor. The group derives its name from the Greek "μεράκι," meaning "soulfully artistic."
Jun Yong Liu, Sofia Matthews, and Isabelle Nichols graduated from The Crowden School in 2016. Anna Renton has studied violin at Crowden since the age of three!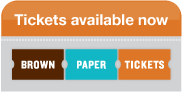 ---

Kenneth Renshaw, Yang Bao, Whitney Schmanski
September 29, 2019
4pm


Kenneth Renshaw ('08), violin
Yang Bao, piano
Whitney Schmanski, dance
A Crowden School Alumni Concert!
Crowden School alumnus Kenneth Renshaw is making waves at Juilliard and around the globe as a concerto soloist, chamber musician, competition winner, and teaching assistant to none other than Itzhak Perlman. He returns home to his alma mater for this very special interdisciplinary concert! Kenneth, pianist and interdisciplinary artist Yang Bao, and dancer Whitney Schmanski curate an afternoon of classical music, original composition, and dance to illustrate connections between different creative mediums.
Interested music and dance students are invited to participate in an interdisciplinary workshop on Saturday, September 28. Click here for details.

Preview Yang Bao's film Lorelei here, featuring Kenneth and Whitney!

Program:
Beethoven Sonata No. 10 in G Major, Op. 96
Bao Untitled
Schumann Sonata No. 2 in D minor, Op. 121
Free Meet-the-Artists reception following the concert.

Yang Bao began his music studies at the age of three in Lanzhou China. He came to the U.S. at age nine to study at The Juilliard School's Precollege division. At age fifteen he made his debut at the Kimmel Center's Verizon Hall in Philadelphia. He was invited to the White House in 2009 to represent the young musicians of Philadelphia, and has performed in Boston's Jordan Hall, the Italian Consulate in New York, and Steinway Society concerts. Yang has also garnered critical acclaim as a filmmaker. His 2018 film DUALISM was featured exclusively on Apple Music as the first Visual Album of its kind in the classical music genre. He recently launched a performance and production studio in Vermont that explores the essence of human interaction and creativity through Classical performances and original artistic creations involving music, dance, and film. He holds Bachelors and Masters degrees from the New England Conservatory in Boston.
A native of San Francisco, violinist Kenneth Renshaw came to international attention in 2012 after winning the Yehudi Menuhin International Violin Competition in Beijing. He has since performed as soloist, recitalist, and chamber musician at venues around the world including Paris' Auditorium du Louvre, Beijing's National Center for the Performing Arts, the Caramoor Festival in New York, the Menuhin Festival in Switzerland, and the Mecklenburg-Vorpommern Festspiele in Germany. Equally dedicated to teaching, Kenneth serves as Teaching Assistant to both Itzhak Perlman and Li Lin at The Juilliard School. He was recently appointed chamber music faculty at the Perlman Music Program in New York, and holds Masters and Bachelors degrees from The Juilliard School. He is an alumnus of The Crowden School.
Whitney Schmanski is a performance artist and teacher based in Boston. Training primarily in classical and contemporary dance, she graduated with a BFA in Dance Performance from The Juilliard School, previously studying at the SF School of the Arts. She has danced with Brian Brooks Moving Company, MOMIX, and DANAKA dance, alongside involvement with other interdisciplinary collaborations and her own choreographic endeavors. Enthusiastic about the profound connections between the mind and body, she is a certified Gyrotonic® and Gyrokinesis® method teacher in which she guides people through body awareness and conditioning to promote a healthier well-being.