Sundays @ Four
Crowden presents chamber music to the public with Sundays @ Four, our series of low-cost, informal concerts featuring distinguished chamber musicians.
Artists speak about each work and share their personal observations and inspirations in these intimate concerts, then mingle with the audience in receptions after the performance.
Tickets: $25 general admission, $20 seniors/students 18+, and free for children under 18.
---
---
Meráki Quartet
May 3, 2020
4pm


Jun Yong Liu ('16), violin/viola
Sofia Matthews ('16), violin/viola
Isabelle Nichols ('16), cello
Anna Renton, violin/viola
A Crowden Alumni Concert!
Founded right here at Crowden, the Meráki Quartet just took home the Bronze in the 2019 Fischoff Competition, the world's largest and most prestigious chamber music competition. We are delighted to present these exceptional Crowden musicians on their home stage for their
Sundays @ Four
debut! Don't miss this chance to hear this incredible quartet on the rise.
Program:
Haydn String Quartet Op. 76 No. 4
Beethoven String Quartet No. 11, Op. 95
Prokofiev String Quartet No. 2, Op. 92
Free Meet-the-Artists reception following the concert.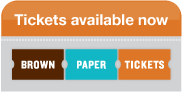 ---

Kenneth Renshaw, Yang Bao, Whitney Schmanski
September 29, 2019
4pm


Kenneth Renshaw ('08), violin
Yang Bao, piano
Whitney Schmanski, dance
A Crowden School Alumni Concert!
Crowden School alumnus Kenneth Renshaw is making waves at Juilliard and around the globe as a concerto soloist, chamber musician, competition winner, and teaching assistant to none other than Itzhak Perlman. He returns home to his alma mater for this very special interdisciplinary concert! Kenneth, pianist and interdisciplinary artist Yang Bao, and dancer Whitney Schmanski curate an afternoon of classical music, original composition, and dance to illustrate connections between different creative mediums.
Interested music and dance students are invited to participate in an interdisciplinary workshop on Saturday, September 28. Click here for details.

Preview Yang Bao's film Lorelei here, featuring Kenneth and Whitney!

Program:
Beethoven Sonata No. 10 in G Major, Op. 96
Bao Untitled
Schumann Sonata No. 2 in D minor, Op. 121
Free Meet-the-Artists reception following the concert.

Jeffrey LaDeur and Friends
November 3, 2019
4pm
Jeffrey LaDeur, piano
Kindra Scharich, mezzo soprano
Eugene Sor, cello
Acclaimed pianist Jeffrey LaDeur returns to Crowden with mezzo soprano Kindra Scharich for a beautiful afternoon of song and virtuoso piano showpieces. Jeffrey and Kindra will be joined by Crowden's very own faculty cellist Eugene Sor!

Program:
Schubert Selections from Valses Nobles et Sentimentales
Ravel Valses Nobles et Sentimentales
Borodin Three Songs for Piano, Voice, and Cello
Liszt "Sposalizio" from Deuxième Année de Pèlerinage: Italie
Mendelssohn Auf Flügeln des Gesanges, Op. 34, No. 4
Berlioz La Captive, H. 60C
Chopin Allegro de Concert, Op.46
Free Meet-the-Artists reception following the concert.
---
Alexander String Quartet
January 19, 2020
4pm


Zakarias Grafilo, violin
Frederick Lifsitz, violin
Paul Yarbrough, viola
Sandy Wilson, cello
Internationally acclaimed and locally beloved, the Alexander String Quartet stands among the world's premier ensembles. We are extremely excited to welcome these very special friends and frequent mentors back to Crowden's Sundays @ Four series. This concert is not-to-be missed!
Program:

Mozart Quartet in B-flat, KV 589
Shostakovich Quartet No. 4
Brahms Piano Quintet in F Minor, Op. 34 (with special guest pianist Jeffrey LaDeur)
Free Meet-the-Artists reception following the concert.