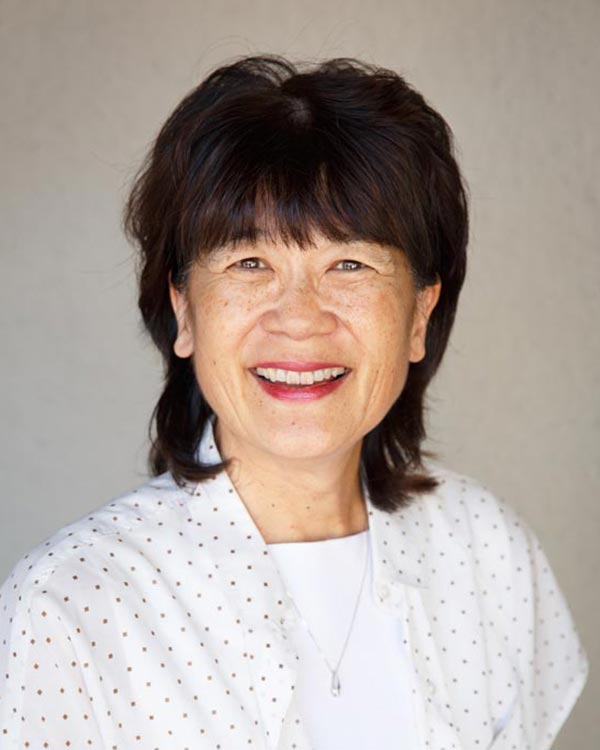 Executive and Artistic Director
Named Executive and Artistic Director in 2005, Doris Fukawa's connection to Crowden is far more deeply rooted. She attended kindergarten through second grade right here on Crowden's campus, at the old Jefferson School, and her family still owns a local launderette/dry cleaners just two blocks away. Anne Crowden was Doris's primary violin teacher in her youth, and Doris helped Anne with the community "Extension" program in the school's earliest days. As Executive Director, Doris founded the John Adams Young Composers Program and the Mancini Lecture Series at Crowden, and initiated community collaborations ranging from our public school outreach program at Berkeley's Washington School to our Suzuki Strings program offered in collaboration with Livermore's Sycamore Strings, as well as recent creative collaborations with the San Francisco Ballet School. Under her stewardship, Crowden established an endowment, and renovated its main performance hall into the Jacqueline and Peter Hoefer Auditorium, featuring Meyer Sound's state-of-the-art Constellation system.
A well-known Bay Area violinist and educator, Doris actively teaches and conducts both at Crowden and beyond, including the San Francisco Conservatory of Music Pre-college Division and in her private Oakland studio. She has performed with the San Francisco Symphony and Opera Orchestras, the Oakland East Bay Symphony, Midsummer Mozart, and Skywalker Symphony. Doris holds a B.Mus. from the Manhattan School of Music and a M.Ed from Columbia University Teachers College.
B. Mus., Manhattan School of Music; M. Ed, Columbia University Teachers College