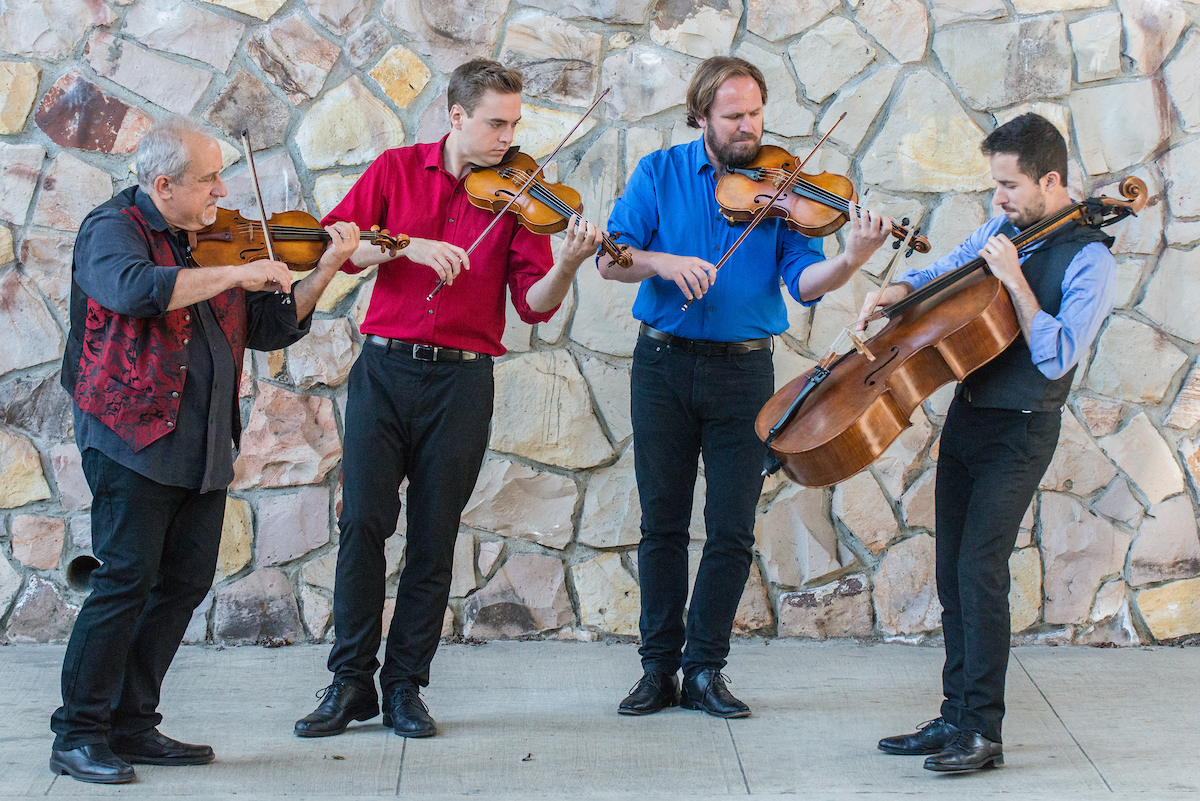 Sundays @ Four: Quartet San Francisco
Crowden presents Sundays @ Four, our series of low-cost, family friendly concerts featuring distinguished chamber musicians. Artists speak about each work and share their personal observations in these intimate concerts. As always at Crowden, children under 18 attend free.
Sunday, March 12, 2023 @ 4pm
Quartet San Francisco
Jeremy Cohen, violin
Joseph Christianson, violin
Chad Kaltinger, viola
Andrés Vera, cello
Non-traditional in their delivery, Quartet San Francisco redefines the sound of chamber music. "When the music says swing, we swing. When the music says groove, we groove."
Grammy nominees for four CD releases (2013, 2009, 2007, and 2006) and International Tango competition winners (New York, 2004), Quartet San Francisco expresses itself in its agility and standout virtuosic playing. Quartet San Francisco was founded in 2001 by celebrated Bay Area violinist and composer-arranger Jeremy Cohen, a student of our own Anne Crowden! Along with violinist Joseph Christianson, violist Chad Kaltinger, and cellist Andrés Vera, these crossover specialists excel in multiple styles — from jazz to tango, pop to funk, blues to bluegrass, gypsy swing to big band and beyond.
PROGRAM:
To Be Announced
Free Meet-the-Artist Reception following the concert!
TICKET INFO:
$25 general admission, $20 seniors/students 18+, and free for children under 18
HEALTH AND SAFETY PRECAUTIONS:
All guests must wear masks. This event is subject to change to comply with all public health guidelines.
The health and safety of our artists, audiences, staff, and community are our top priority. Crowden adheres to all CDC guidelines and local policies, and continues to closely monitor information from public health officials. Please be aware that these safety protocol may change, and that Crowden will communicate additional details if necessary. Please contact us with any additional questions.
Learn more about the artists and the Sundays @ Four chamber music series here.