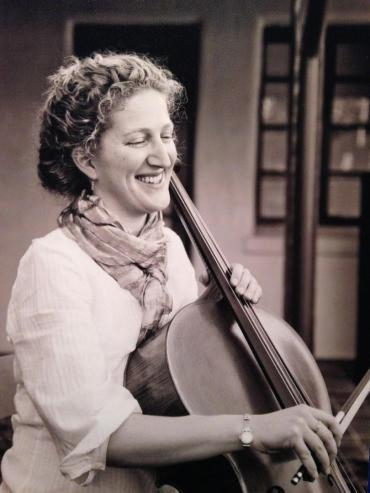 With a love for music and the collaborative process of teaching, Elisa Saltet's career has combined cello and pedagogy in several contexts. Currently teaching cello lessons full
time, her approach is rooted in the Suzuki method and is enriched by ten-plus years of elementary and middle school teaching. Her approach as a pedagogue is rooted in a
holistic study and firsthand observation of child development, resulting in lessons that are tailored to a child's age and abilities. She also enjoys teaching adults who consider
themselves beginner to intermediate level. Elisa emphasizes both the technical skills and the musicality to provide students with a solid foundation in cello playing, approaching each lesson with joy and rigor.
Elisa studied cello performance with Darrett Adkins at the Oberlin Conservatory. Her love for chamber music has led her to spend many summers at Greenwood music camp as
a student and staff member, and she currently lives and teaches in Oakland, CA.
B.M., Oberlin Conservatory of Music